Image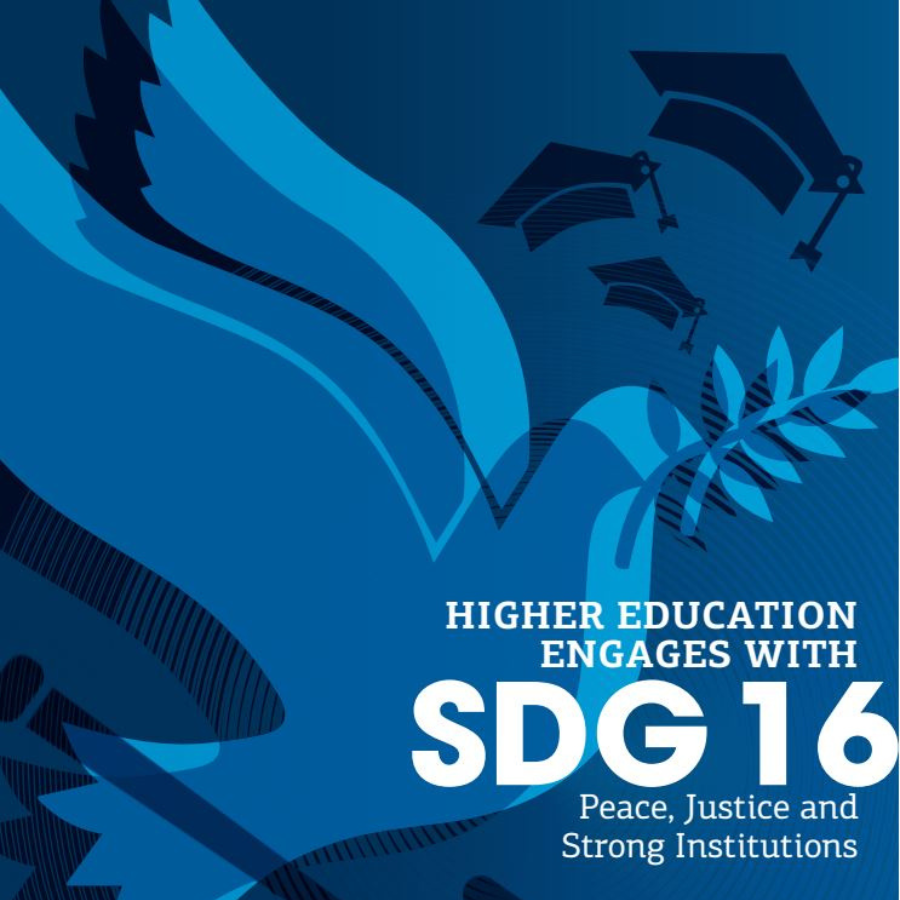 Discover the publication launched during the webinar on 23 November!
In early 2021, International Association of Universities (IAU) and United Nations Office on Drugs and Crime (UNODC)/Education for Justice (E4J) initiative issued a call for young scholars' research papers on SDG 16: Peace, Justice and Strong Institutions and its links to higher education and research.
Strong and innovative collaboration and partnership in higher education and between HE and society at large are essential to address the global challenges identified in the UN Agenda 2030 and the Sustainable Development Goals (SDGs) and to build a more sustainable future together. Therefore, the IAU has partnered with UNODC to foster specific attention to the important role of higher education to promote and enhance the rule of law and sustainable development. The award winning young scholars received a grant to conduct research on topics related to SDG 16 and the rule of law. The final research papers are collated in the unique publication that will be launched on this occasion in the presence of the 13 authors from 12 countries.
During a Webinar on Tuesday, 23 November, from 2-4pm CET, the young scholars were invited to discuss their research and outcomes' papers on SDG 16 and higher education, research and community engagement.
The session was moderated by UNODC and the IAU. A recording will be available shortly.
Download, read and share the publication with all 12 papers here:
https://iau-aiu.net/Higher-Education-engages-with-SDG-16-Peace-Justice-and-Strong-Institutions-1298
Latest update: 30.10.2023